A diverse, vibrant organization of licking county, uniting as one community.
Founded as a United Way of Licking County affinity group in 2020, United in PRIDE is an integral part of United Way, a diverse, vibrant organization, bound together by a sense of belonging — to each other, to the organization's mission, and to the communities we call Home.
our mission
To support LGBTQ+ people and our allies in Licking County.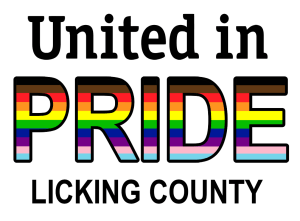 our vision
Licking County is a welcoming community where all individuals and families thrive, free from discrimination and violence. It encourages inclusivity, equity and understanding regardless of sexual orientation, gender identity or self-expression.

United in PRIDE's purpose is exemplified in hosting events, advocating for fair and equitable policies and practices, and promoting a safe and healthy Licking County for all its citizens. Each component of our work is a great opportunity to network, engage, and support other LGBTQ+ leaders and allies, and to learn how we can advocate for equity and inclusion in our community. We invite you to continue to engage United in PRIDE and work with us as we continue to grow and learn.
United In Pride Membership Levels
FRIEND
Financial gift of $1-24
FAMILY

Financial gift of $25-99
SUPPORTER
Financial gift of $100-499
ADVOCATE
Financial gift of $500-999
CHAMPION
Financial gift of $1000+